Seed is too often overlooked as a fundamental piece of our food and agricultural systems. Yet this tiny resource has enormous impacts on how we farm and what we eat. When farmers plant their seed each spring, they rely on the genetics contained within to help defend those plants from pests and diseases, and to withstand weeds and weather. In fact, organic farmers rely on seed adapted to their specific farm conditions and climates more than other farmers because they don't use synthetic pesticides and fertilizers.
Seed also largely dictates the quality of our food – from appearance to flavor to nutritional content. In this way, seed holds endless potential for transforming our food system, especially when coupled with the principles that built the organic movement – the principles of health, ecology, and fairness.
Currently, the dominant seed system is controlled by a handful of chemical and biotechnology companies with no genuine interest in the success of organic agriculture. These players abuse intellectual property rights and fiercely protect them. They discourage farmers from participating in research and seed saving. And too often they put shareholder interests before those of the greater public.
The organic community has an opportunity to create a path for organic seed that's very distinct from the dominant seed system. By establishing a shared vision and roadmap for developing organic seed systems, we can avoid the negative trends seen in the conventional seed sector while delivering high-quality organic seed for all regions, crop types, and farm scales. Organic Seed Alliance's State of Organic Seed project helps monitor the progress we're making in achieving this goal.
Demand for organic food is only growing, with sales toppling $56 billion in 2020 (a 12% increase compared to 2019). Organic farmers are required to use organic seed unless it's commercially unavailable. The organic seed industry was almost non-existent when the federal organic standards went into effect in 2002. As State of Organic Seed, 2022 shows, the organic seed supply isn't keeping up with broader organic industry growth, as most organic farmers still rely on conventional (non-organic) seed for at least part of their operations. Our most recent data shows no meaningful increase in organic producers using more organic seed.
The benefits of expanding organic seed availability and sourcing go beyond helping organic producers meet a regulatory requirement. Some of these benefits include:
More Choice for Farmers in a Changing Climate
Plants bred under organic conditions have the potential to be better adapted to these production systems. Organic farming challenges can be quite different from conventional systems, where synthetic chemicals and nutrient sources are commonly used to control pests, diseases, and plant nutrition. Seed provides the genetic tools to confront these day-to-day challenges in the field, and breeding plants in the environment of their intended use benefits this process.
Furthermore, adaptation is key to achieving resilience in our food and agricultural system. Adapting seed to changing climates, resource availability, and environmental conditions is one way to mitigate risks for farmers and the food supply they serve. This resiliency is longer lasting when more organic farmers have the skills to further adapt and improve plant genetics through seed saving and on-farm breeding.
Seed therefore represents profound potential for improving our food and agricultural systems. The plant genetics contained within a seed can determine if chemical controls will be necessary for dealing with production challenges (we can adapt seed to naturally resist disease). Genetics can also determine the security of our food supply (we can adapt seed to warmer and dryer conditions), how input-dependent crops are (we can breed for water use efficiency); and the quality of our food (we can breed for improved nutritional content).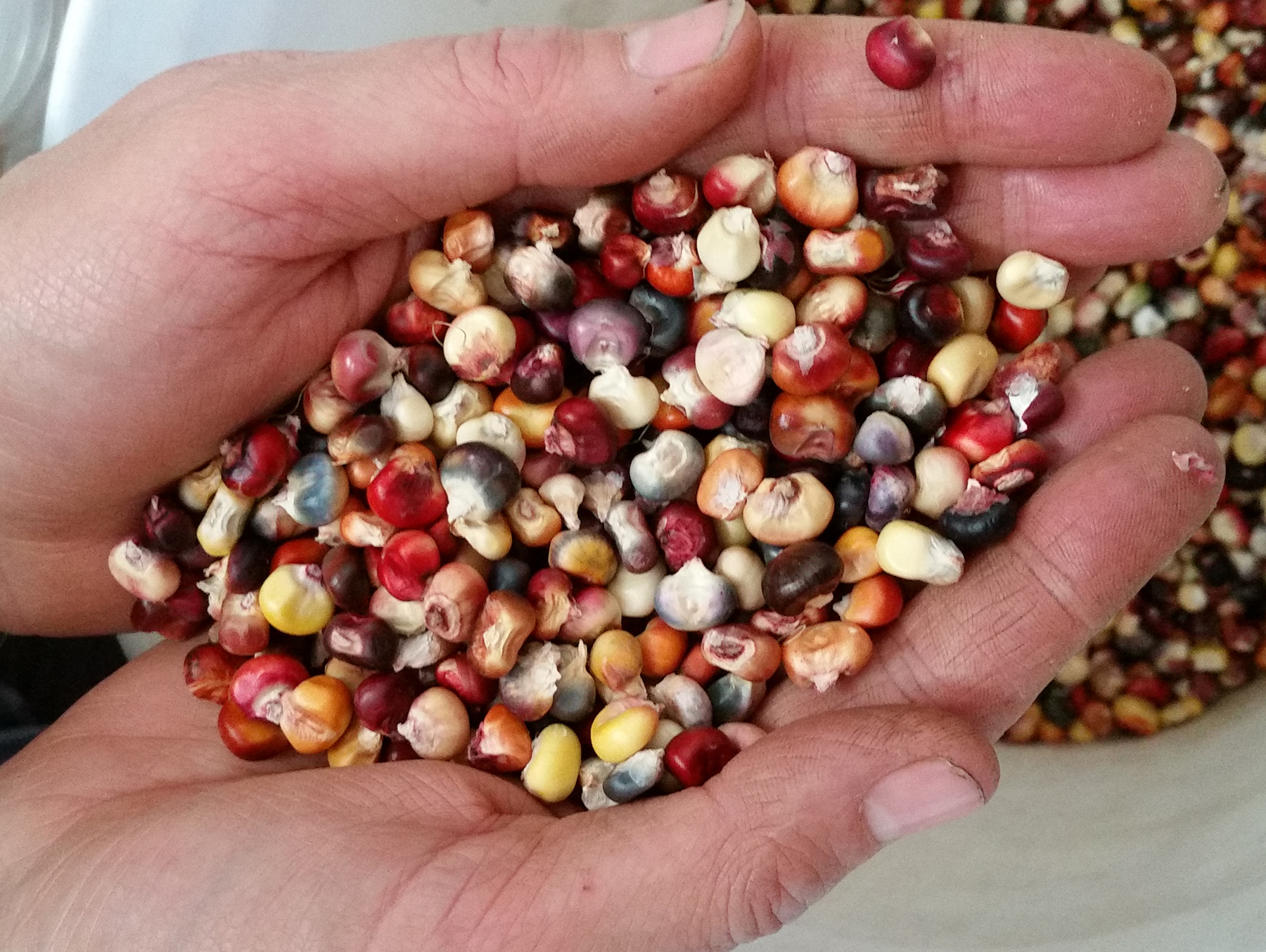 Healthy People and Planet
Organic seed also benefits our environment. Agriculture brings the interconnectedness of natural systems and human activity into sharp relief. The way we farm has a huge impact on our environment and human health. Most US agriculture relies intensively on synthetic pesticides that are almost entirely produced from crude petroleum or natural gas products, and that have harmful impacts on human health and the environment.
Conventional seed is typically produced in chemical-intensive systems. Not many farmers, let alone consumers, think about their "seed footprint" – that there are negative byproducts to consider even before a seed is planted. Crops grown for direct consumption, such as vegetables, are typically harvested before they go to seed. Crops grown for seed remain in the ground longer to complete their reproductive cycle. This extended growth means there are more opportunities for pests and diseases to damage seed crops. Pesticide regulations often allow higher applications of chemicals on non-edible crops, including crops produced for seed. Therefore, when farmers (and gardeners!) choose organic seed they are choosing to not contribute to this upstream pollution caused by conventional seed production.
A Solution to Corporate Control
Organic seed reduces organic agriculture's reliance on a seed industry based on proprietary control and chemical-intensive farms. Organic seed systems – when viewed as an alternative to the dominant seed system – help address bigger problems in agriculture.
Expanding organic seed systems can also increase economic opportunities for farmers who successfully produce organic seed on their farm. The economic benefits include selling organic seed commercially, becoming more seed self-sufficient and reducing input costs, and reducing financial risks by having seed that's better adapted to their farm. Farmer involvement decentralizes how organic seed is bred, produced, and distributed, and expands the diversity of seed grown and available.
A Thriving Organic Community
The expansion of organic seed systems has been coupled by a growing diversity of stakeholders involved in their development. For example, more chefs, retailers, and food companies are involved in variety tastings and evaluations, identifying organic seed and food market gaps, and even in organic plant breeding projects. This diversity of decision makers fosters a participatory and decentralized nature to organic seed systems that results in varieties with aesthetic and culinary qualities desired by consumers while also addressing the agronomic challenges of organic farmers.
Organic seed systems – when viewed as an alternative to the dominant seed system – help address bigger problems in agriculture. Join us in advancing organic seed as a solution to these problems to ensure a healthier food and farming future.